Here is all the big news you may have missed from this week!
Lawbreakers Releases With Positive Reception
Lawbreakers launched this Tuesday on PS4 and PC. So far Critics and fans that have played the game are really enjoying it, with some gripes here and there, but overall believe it is a fun experience in a crowded genre. Hopefully Lawbreakers finds its audience and builds a community over its life span, but only time will tell. Stay tuned for our review of Lawbreakers soon.
Fallout 4 Gets a Game of the Year Edition
The critically acclaimed and widely popular RPG from Bethesda will receive a Game of the Year Edition on PS4, Xbox One, and PC next month. The re-release will include all of the updates, DLC, and the ability to play mods for free on consoles and PC. The Pip-Boy special editions are also making a return as they will release alongside the new edition for $99.99, and will also include the Game of the Year edition. Both the Pip-Boy and the Game of the Year Edition will release on September 26.
For Honor Will Be Free to Play this Weekend
The sword fighting game from Ubisoft will be free to play on PS4, Xbox One, and PC from August 10 till August 14. Players will have access to all the multiplayer modes, all the heroes, and the campaign. The game is also half off to purchase till August 20 on PS4 and Xbox One, and August 14 on PC.
Huge No Man's Sky Update Coming Soon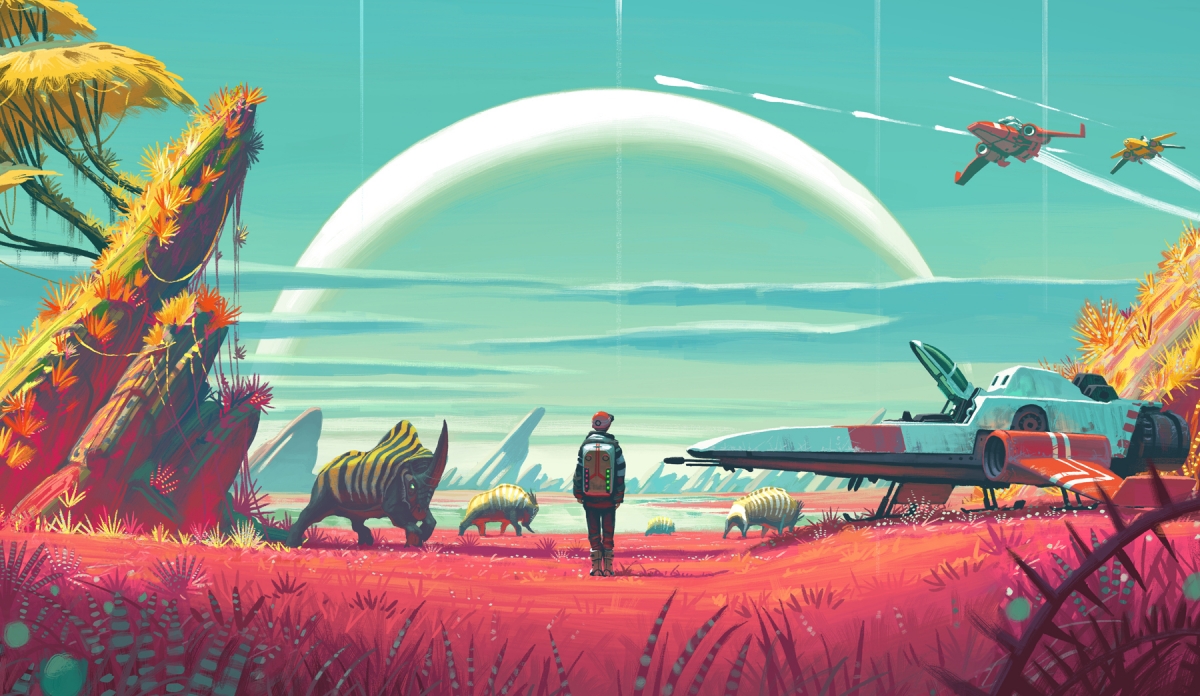 A huge update will be released sometime this week for No Man's Sky on PC and PS4, the update will also be free as all the other updates have been. The update plans on improving the story of the game, while also adding fast travel. No Man's Sky is a much better game now after multiple updates but still feels like its lacking something.
Xbox is Changing How There Achievements Work
Xbox is going to fundamentally change how their achievements work. Xbox made it sound like they were going to recognize the player that plays one game competitively all the time. This makes sense, as a lot of players now of days spend hundreds of hours in one game like Destiny or Halo 5, and have a low gamerscore because that game only offers a certain amount of achievements. This change seems to recognize someone that only plays one game but spend as much time gaming as someone with a much higher gamerscore.
Hellblade Launches with Surprisingly Good Reception
Hellblade Senua's Sacrifice launched on Tuesday on PS4 and PC. Critics and fans alike are very split on what's good and what's not so good about Hellblade. For the most part though it has received very positive reviews, some critics even going as far as saying it is a game of the year contender. Hellblade is not for everyone though as it offers a very different experience from most games and is slower paced than your average action game. But this is the type of game that is really impactful and offers something you are not going to find anywhere else. Make sure to pick this one up as it is only $29.99 and really is something special. It is a bit shorter than your average game at only six to eight hours, but it offers an incredible experience that you will not forget anytime soon.
NBA Live 18 Release Date Revealed
NBA Live 18 will release on September 19 on PS4, Xbox One, and PC. Also, EA announced that James Harden of the Houston Rockets will be on the cover of this year's edition. If you pre-order the game you will be able to receive it four days earlier on September 15. Hopefully EA gets this year's edition right and offers something to compete with NBA 2k18.
Overwatch Will Be Receiving Deathmatch Modes
The insanely popular FPS will finally receive kill only modes. Deathmatch is limited to eight players and is a free for all setup, with each player trying to get the most kills. Team deathmatch is also coming to the game with six on six teams with no objective, except for to kill as many players on the other team as possible. This will offer a new experience to the game, and add hours of more fun for many fans of the game.
That is all the big news we have this week, make sure to stay tuned for gaming news here at Sick Critic.
I am a huge sports game fan, if I am not playing 2k or Madden, then I am probably playing the latest big release. I'm also a lover of all movies, but I have a soft spot for a good action flick.
Favorite Game of 2018: God of War
Favorite Movie of 2018: A Star is Born
 PSN:Dbayne2322  Xbox:Dbayne23