Here is all the big news you may have missed this past week.
Doom and Wolfenstien 2 Announced for Switch
This was easily the biggest news of the past week, as last year's Doom reboot, and the upcoming Wolfenstien 2 will both make there way to the Nintendo Switch. Doom will launch later this year on the system, with all the features of the original game including multiplayer. Wolfenstien 2 will launch on the Switch sometime in 2018, but a bit earlier on other platforms later this fall. Doom will be the first game ported to the Switch from this generation, and it proves Nintendo is working really hard to get more third party games. Nintendo is doing right by fans this generation as the Switch is building up quite the library. If you missed the Nintendo Direct from September 13, then make sure to check out our complete coverage of the event here.
Metroid: Samus Returns Releases
Metroid: Samus Returns released today as an exclusive to the Nintendo 3DS. Critics have praised the game so far (as the game has an 88 metascore), and they believe it is a proper return to form for the bounty hunter. If you are unfamiliar with Samus Returns it is a 2.5D action game with very heavy exploration elements. If you have not got Samus Returns yet, make sure to pick this one up for $39.99, and hopefully the great reaction to Samus Returns leads to more 2D Metroid's in the future.
6 New Xbox One Backwards Compatible Games Released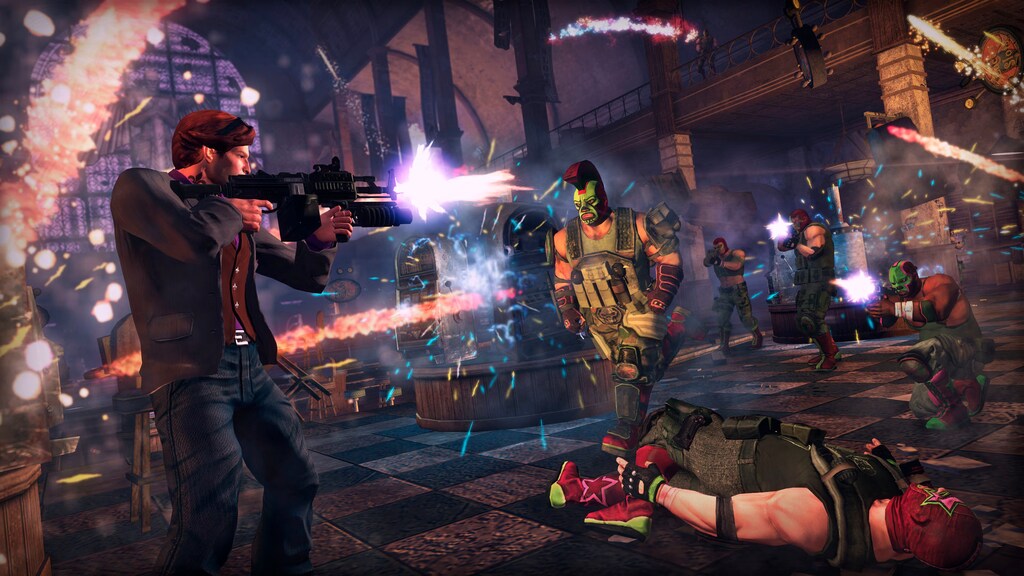 The Xbox One added five new 360 games this past week. Saints Row: The Third, is the biggest announcement, as it is arguably the best game in the widely popular series. Other games include horror game, Slender: The Arrival, arcade game Super Contra, Monopoly Deal an adaption of the board game and Undertow. Virtual-On was also released as a backwards compatible game, but is exclusive to Japan.
PS4 4.74 System Update Out Now
A new update for the PS4 was released this week, but do not expect to many changes. The update clocks in at about 340 MB, and the update states, "improves system performance." It seems similar to many of the more recent updates, and does not seem to change to much. The upcoming update 5.0, went into beta this past August, and looks to include a lot of welcome additions to the system.
Overwatch Receives Free Weekend 
If you are of the few people in the world, that has not tried out Overwatch, you will have a chance to do so next weekend. You will need a Playstaion Plus mebership if you plan on playing on PS4, and a Xbox Live Gold membership on Xbox One. If you plan on trying it on PC you need a Battle.net account. The free weekend runs from September 22 to September 25.
That is all the big news we have this week, make sure to stay tuned for anything gaming related here at Sick Critic.