Here is all the news you may have missed from this past week!
Cuphead is Out Now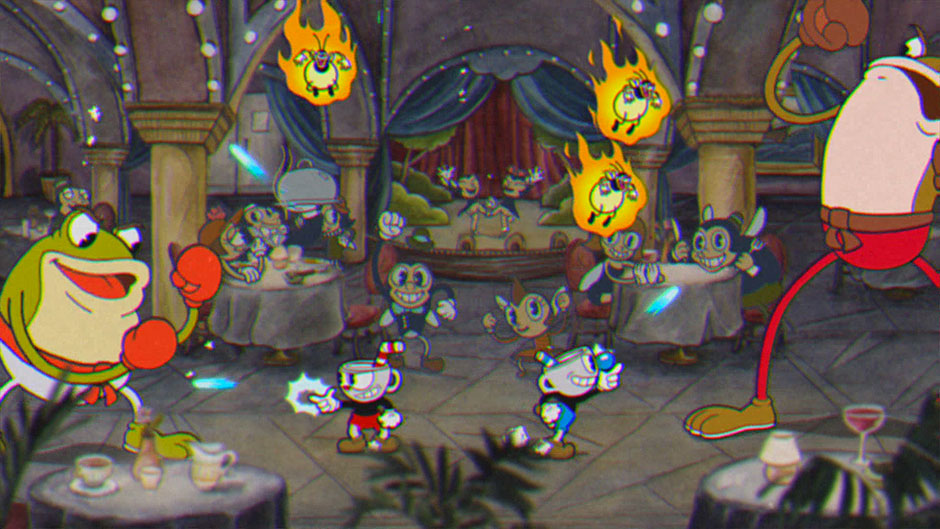 The highly anticipated action platformer from StudioHDMR, is finally out after multiple delays. It seems like it was worth the wait as critics have praised the games beautiful art style and challenging but worthwhile combat, as it currently has an 84 metascore. Make sure to check out Cuphead as it is available now on PC and Xbox One for $19.99.
Skyrim: Special Edition to Receive a Survival Mode
The new mode will feature norms from the survival genre as players will need to keep warm in colder climate areas, and you need to make sure you do not starve to death (by eating of course). Other features will include no more fast travel, if you use stamina it will run down your magika meter and you need to sleep to recover it and the amount you can carry is much smaller. The new mode will release sometime next month for PS4 and Xbox One owners, and it is in beta form right now on PC.
The SNES Classic Edition Is Out Now
The latest retro console from Nintendo is out today and you can try your luck at finding one, if you were not able to land a pre-order. The console features classics such as Final Fantasy III, Legend of Zelda: A Link to the Past and it also includes the previous unreleased Star Fox 2. Best Buy is probably your best bet at finding one, as Gamestop will only have "a limited and varied amount of consoles", hopefully Nintendo actually somewhat meets the demand this time around.
New Ataribox Info 
Atari recently revealed in a newsletter to fans a release window and price window on the Ataribox. It will releases in late spring of next year, and will be in the price range of $250-300. The Ataribox will run Linux, and will sport an "easy-to-use interface", the system will also include pre-loaded classic Atari games, and current-gen games from various studios that Atari will announce soon. Atari says," it has lots more to share in the coming weeks" so make sure to stay tuned for more info on this story!
New Star Wars Battlefront 2 Trailer
The newest trailer from EA is titled, This is Star Wars Batllefront 2, and features actor John Boyega, who plays Finn in the newest trilogy in the mainline Star Wars films. John promotes Battlefront 2 as the trailer showcases all of the new features in the much anticipated sequel. The trailer also shows off some more campaign details as well, so make sure to watch the trailer above to see what to expect. Star Wars Battlefront 2 looks to be everything 2015's reboot of the series should have been, and I can personally not wait for this one to hit shelves on November 17, for PS4, Xbox One and PC.
Make sure to stay tuned for more info on anything gaming related here at Sick Critic!