November might be a small step back for game releases when comparing it to the previous months, but it still has a fair amount of games that should be on radar, especially if you're a Switch owner. November also brings the release of the much anticipated Xbox One X. Here is all the game releases that should be on your radar for the month of November!
November 3: Call of Duty: WWII
The latest entry in the yearly updated series looks to go back to its roots, as it takes a break from the futuristic setting from the more recent titles. Hopefully, the latest Call of Duty will breath some fresh air into the franchise (as it has been losing fans yearly), but who am I kidding, you're most likely going to buy it anyway. Call of Duty: WWII releases on Xbox One, PS4 and PC for $59.99.
November 7: Xbox One X
The only console to release this month is a big one for Microsoft, as they need it to succeed to keep up with Nintendo and Sony. The Xbox One X is the latest and greatest console, as it can run games at 4k and 60fps. The Xbox One X is an impressive piece of hardware, but it is hard to see the system becoming a major success story, as it does not have the first party lineup supporting it like the PS4 Pro and Nintendo Switch does. With a price point of $100 dollars more than the Pro and $200 more than the Switch, you can see where the skepticism lies. What are your thoughts on the upcoming hardware from Microsoft, will you be picking one up or is it not worth it, let us know in the comments below.
November 7: Horizon Zero Dawn: The Frozen Wilds
The Frozen Wilds, is the first and only expansion for the acclaimed action-adventure title from Guerrilla Games. The Frozen Wilds, sees Aloy travel to a new region, which will include new machines to fight as well as some new weapons. The expansion will also include some new skills for the player to unlock, as well as increase the level cap from 50 to 60. The Frozen Wilds looks to be a pretty meaty expansion, and will launch on the PS4 for $19.99, but if your a PS Plus member you can get it for $14.99 as of right now.
November 7: Nioh: Complete Edition
The acclaimed action game will make its way to the PC this month. Nioh has been well received by fans and critics alike, as it is a great action game that offers a rewarding experience. Nioh: Complete Edtion, will include all three of the games major expansions. PC players rejoice as this gem hits the platform early this November.
November 7: Sonic Forces
Sonic Forces, looks to change things up a bit as it will include both 2d and 3d levels. Sonic Forces will also allow players to create their own character (which is a first for the series), and players can freely swap between their avatar and Sonic mid level. Sonic Forces looks to please both old and new fans alike, when it hits shelves early November on the PS4, Xbox One, PC and Nintendo Switch for $39.99.
November 10: Doom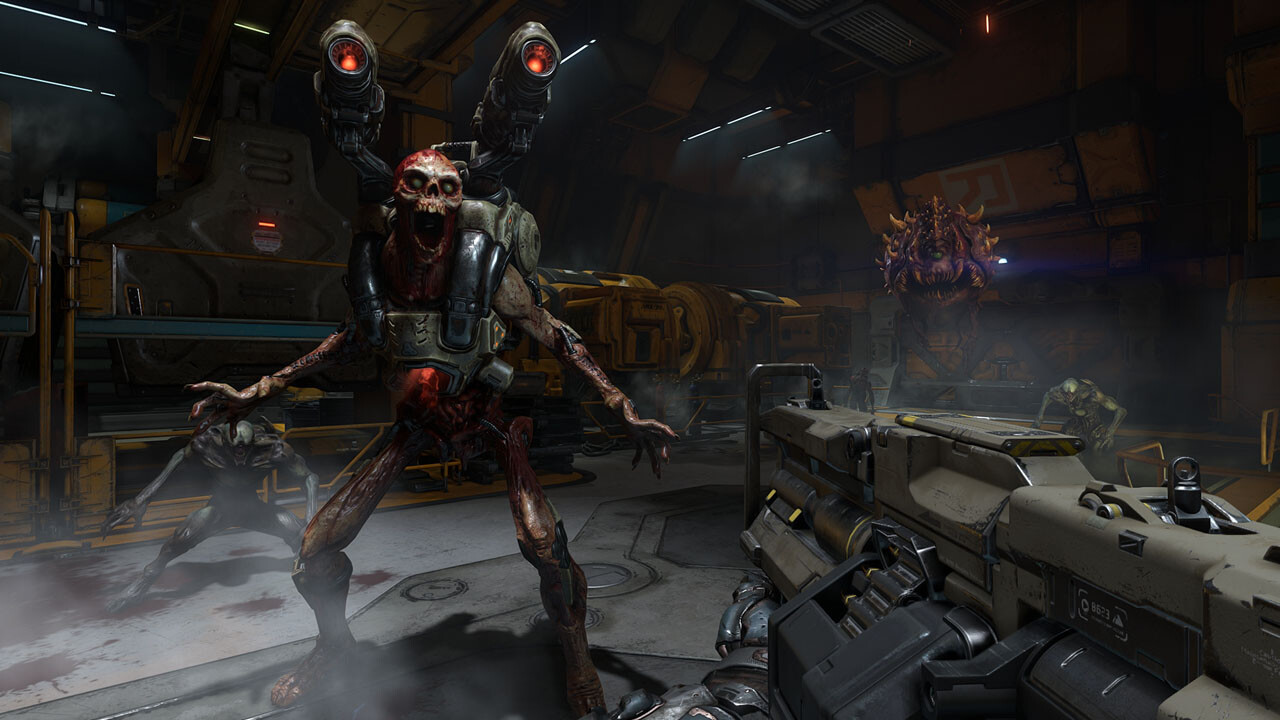 The most exciting port of the month for the Switch is Doom, as we will get to see the Switch run a big AAA title from this generation that is not 2K or FIFA. The idea of blasting demons to pieces anywhere you want should also get a lot of fans excited. The Switch version will also feature the multiplayer portion of the game, but you have to download it off the eShop, so make sure you have enough space. Doom for the Nintendo Switch launches this November for $59.99.
November 10: Mario Party: The Top 100
Mario Party: The Top 100, will include the top 100 mini games from the Mario Party series. The game will include only the mini games from the ten console editions of Mario Party. Each mini game has also been reworked to work on the handheld. Mario Party: The Top 100 launches as a 3DS exclusive for $39.99.
November 10: Need for Speed Payback
The newest entry in the ever popular racing series, sees players taking control of three separate drivers. The three characters, Tyler, Mac and Jess all team up to get revenge on the cartel. Payback seems to borrow a lot from the Fast and Furious franchise (which is not at all a bad thing), as you will be taking part in heists and performing epic stunts. Need For Speed Payback will release on the Xbox, PS4 and PC for $59.99.
November 14: L.A. Noire
L.A. Noire will make its way to this generation in a remastered version, but it will be a straight port for the Switch version. The Switch version will include some touch controls, an over the shoulder camera and will include all of the DLC for the price of $49.99. The other console versions will feature enhanced lighting and clouds, a more cinematic camera angle. The Xbox One X and PS4 Pro versions will include 4k graphics with a cheaper price point of $39.99. Get ready to do some detective work on the go or in glorious 4k, either way will work as long as your making the streets of L.A. more safe.
November 14: Lego Marvel Super Heroes 2
The newest Lego game will include a huge cast of everyone's favorite Marvel characters, such as Captain America, Rocket Raccoon and Spider-Man. This title sees the cast of heroes joining forces to stop Kang the Conqueror from taking over the universe. Lego Marvel Super Heroes 2 launches on the Xbox, PS4, PC and the Nintendo Switch for $59.99.
November 14: Rime
Rime is an adventure/puzzle game that released earlier this year. Rime sees a boy stranded on an island after losing his father at sea, and he must solve puzzles with his companion, a fox, to make his way to the tower in the middle of the island. Rime will be $39.99 and have Switch specific features, such as HD rumble.
November 14: Rocket League 
Yet another big third party title making its way to the Switch this month is, Rocket League. The premise of Rocket League is simple enough, you play a game of soccer while driving a car, but I don't think anyone thought that Rocket League would blow up like it did. The game is extremely enjoyable and addictive, I can not wait to play this one anywhere my heart desires, when it hits the eShop this November.
November 17: Pokémon Ultra Sun and Moon
In Ultra Sun and Ultra Moon players return to the tropical region to discover it has been robbed of all its light.  Pokémon trainers must work together with characters from Sun and Moon to discover the problem and restore the region. Ultra Sun and Ultra Moon, will most likely be another smashing hit for Nintendo when they release this November.
November 17: Star Wars Battlefront 2
Even with all the pay to win controversy surrounding Battlefront 2, people are still extremely excited for this title. This time around EA actually included a Campaign. The campaign follows Iden Versio (leader of the Imperial Inferno squad), and her squad after the events of The Last Jedi. The campaign looks to be very promising, and as long as EA fixes the online multiplayer's pay to win situation, then we may have winner on our hands. Lets be honest though, even if EA does not fix the pay to win problem, your still gonna buy it cause the title has Star Wars in it (don't worry, I am just as guilty).
November 17: Skyrim
Skyrim is coming soon to the Nintendo Switch, and will also soon be available on your IOS and Android devices (alright that second one was a joke). Skyrim on my phone would be pretty neat, but I am here to talk about the Switch version (which now makes it SIX different platforms Bethesda's epic RPG will be available on). The Switch version will include motion controls, amiibo support and some Zelda themed content. The version will also include all of the games previously released DLC. The Switch looks to be the best version of the game yet, as you may actually have to time to do everything now that you can take it with you when you leave the comfort of your home.
November 17: The Sims 4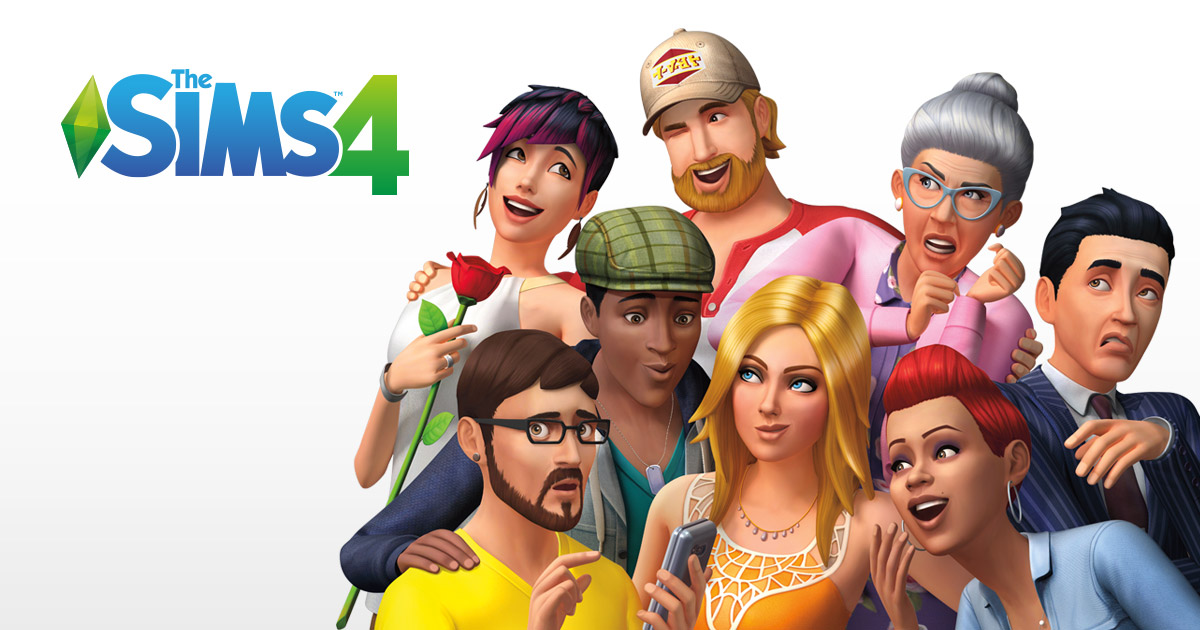 The Sims series has always been a great way to escape from your everyday life, but it has always been a far superior experience on PC when compared to other platforms. Well, that changes soon. The Sims 4 console edition will be the same experience as the PC version, so now you can enjoy The Sims series on your console without having to sacrifice anything. The Sims 4 has been praised by critics, so console players get ready to forget your real life when The Sims 4 releases on the PS4 and Xbox One this November!
November 28: Resident Evil Revelations Collection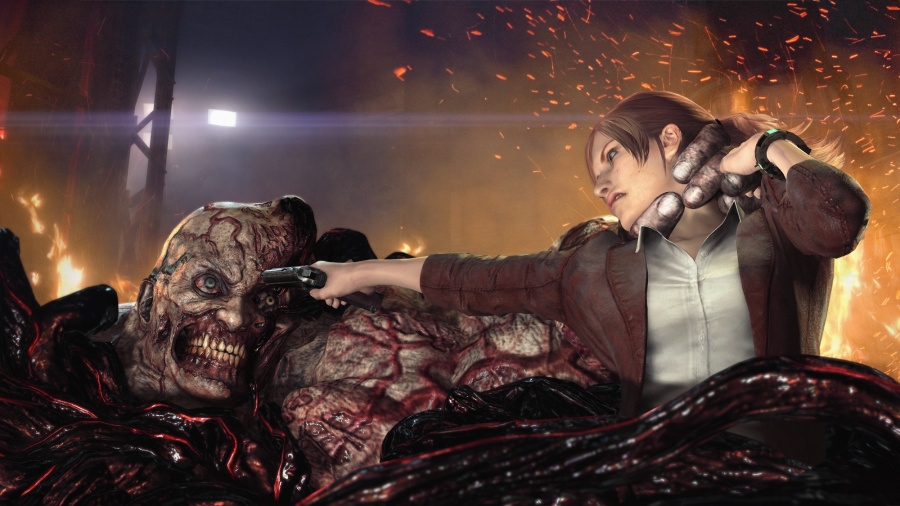 Another week, another exciting Switch port. Nintendo is killing it with 3rd party support right now, as the Resident Evil Revelations Collection is yet another big third party port for the Switch this November. The Resident Evil Revelations Collection will feature both entries in the sub franchise, as well as some mini games that only the Switch's version will feature. The acclaimed horror titles release in a physical package together for $39.99, or you can purchase them for $19.99 separately on the eShop.
That is all the big releases for this November, comment below and let us know what games are on your radar for the month of November. Also make sure to stay tuned for any news, features or reviews of all these titles here at Sick Critic.