Oh, hello there! Welcome to our new series called Most Wanted. Weekly articles about games we would kill to see more of or at least announced. These can span from huge AAA games we've heard ad nauseam about to smaller indie titles that would fly under your radar. In each article, we go into detail about them and why we are so excited for their inevitable release and are hungry to see them come to fruition. Let's start with a small game called Ghost of Tsushima by Sucker Punch Productions.
Game Profile:
Title: Ghost of Tsushima
Publisher: Sony Interactive Entertainment
Developer: Sucker Punch Productions
Release Date: TBC
First Appearance: Paris Games Week 2017
Ghost of Tsushima is an open-world action-adventure game set in 12th-century Feudal Japan developed by the team behind the Infamous trilogy, Sucker Punch Productions. For those currently craving an open-world samurai game based in Feudal Japan, Sucker Punch has got you covered! This game started production in 2015, after the release of Infamous: First Light, an expansion to Infamous: Second Son, and is reportedly late in development according to SIE Worldwide Studios President Shuhei Yoshida, so we might not have to wait long for this one. Players assume the role of a nameless samurai as he defends the island of Tsushima against the tyrannical Mongolians. Historically, the premise echoes some accuracy as the Mongols did invade Tsushima around that time period and the samurai did act as defenders. However, that is as far as our knowledge goes with the game. In fact, we know very little of Ghost. I wonder if that was intentional since ghosts are invisible spirits.
Source of video: PlayStation (awesome reveal trailer, btw)
Anyway, what makes us so excited for this game? Well, the reveal trailer alone definitely evokes a sense of epicness to the game. It opens up with beautiful shots rendered real-time by the game engine and sudden thumps of the drum. A Mongol officer then talks about how he learned everything about Japan and the way of the samurai before invading Tsushima. This monologue gives the audience the idea that he's our main antagonist. He planned every single step of his invasion and perfectly executed his first attacks against the innocent villages of Tsushima. The fact that he talks down to the samurai, believing he already won, empowers this character instantaneously. He conquered everything the samurai swore to protect. What can he do about it? He's powerless, right? Well, after the title of the game appears in the trailer, the samurai is briefly seen fighting back the oppressive forces, possibly after the scene of the officer taunting him. It may not be over after all. This is where we come in to bring an end to this terror.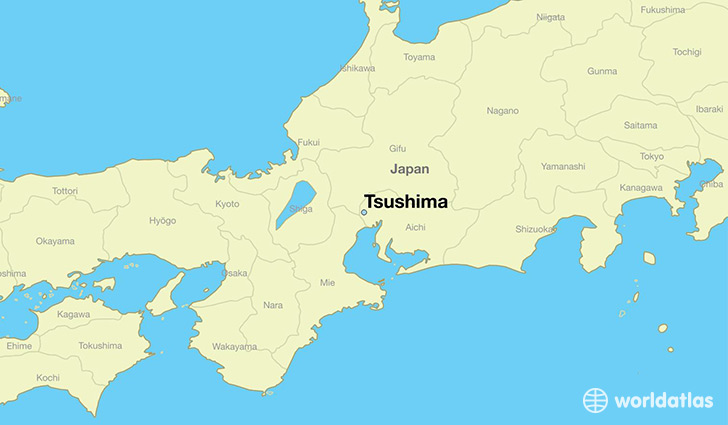 Source of image above: World Atlas
What do we want to see? Looking at the legitimate size of Tsushima, we hope to see the closest representation of the island. A whopping 708.7sq. km. of an area. That would double the size of Breath of the Wild's map, which measures an estimated 360 sq. km. This game map would be huge if it came close to that size. Speaking of representation, the Koreans posed a threat at the time of this invasion, too, so we would love to see them make an appearance in this title. Lots of passion and effort was poured into this game, so it wouldn't be out of the ballpark to see some diversity. The game also looks stunning, from what little we saw of it back last October. From the dense bamboo forest to the richly-detailed and populated villages, Ghost of Tsushima promises to have the perfect map for the curious gamer. While the size, story, gameplay, and release date are up in the air, the wait will certainly be painful and hopefully, E3 will answer those questions.
Personally, a holiday 2018 release date actually seems possible, regardless of how silent both Sony and Sucker Punch have been. Sucker Punch had been working on this game for almost four years now and the development has been going quite well for this game. Furthermore, Sony's marketing, as little as it may be, suggests that Ghost of Tsushima is a 2018 title as multiple sizzle reels for Sony projects that will launch in 2018 contained Ghost of Tsushima. Couple this with the fact that Sony admitted they've announced games too early in development this generation and pointed to Ghost of Tsushima as a sign of change. A mid-to-late November release, in particular, could definitely work as it would be at least a couple weeks ahead of Rockstar's Red Dead Redemption II. In actuality, a November release would be very unlikely to see Sony make, as Days Gone, another open-world game, was pushed back to 2019 partially because of the threatening competitor.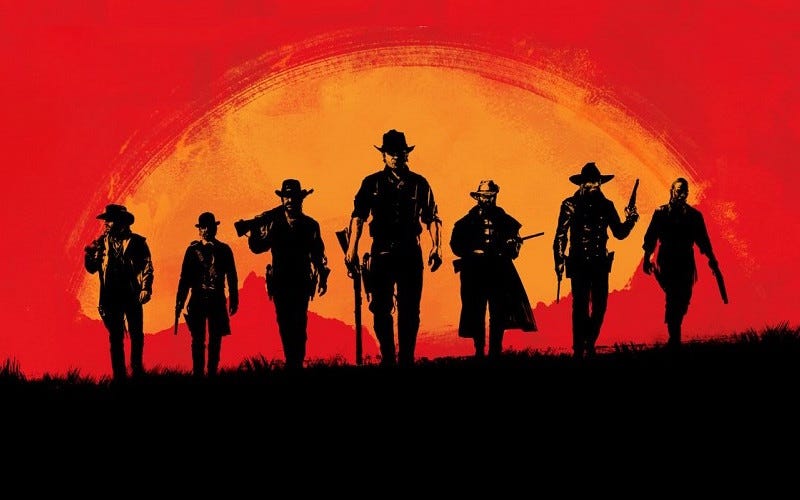 Now, all of this is fan speculation, but if Ghost of Tsushima is coming out in the fall, Sony does have plenty of opportunities to market it. There's the biggest one, which is E3, then there's Gamescom, Paris Games Week, and Tokyo Game Show. Given Sony's densely populated exclusive lineup, we should see at least one big game release during or before the holiday season, whether it be Spider-Man, Ghost of Tsushima, Dreams, or some other title. Red Dead Redemption II shouldn't be that dangerous. Then again, Ghost of Tsushima is similar in genre to RDR2, so maybe it would be riskier than one might think. If Ghost of Tsushima launches in spring 2019, then it might cannibalize Days Gone sales, so either late 2018 or late 2019 would bode well for Sucker Punch's latest game. There's too much to discuss addressing the release date of this game because Sony has too many damn games to consider. To avoid the headaches, what do we want to see in the game?
Historically, Sucker Punch hasn't been the best storytellers, but for a game like Ghost of Tsushima, we need to see a very strong narrative. This is a historical drama, we need emotion and intensity. Looking at the only trailer for Ghost, it does promise some kind of compelling story, but it's mainly presenting the framework of what we should see. Do I trust Sucker Punch to deliver an impactful storyline? They haven't before, but I doubt they won't here. They're clearly taking this project far more seriously than their previous games. We know Sony won't intervene with development, so they're in complete control of what they do and their creativity should shine brightly with this game. Ultimately, we need to see the world in action.
Sucker Punch certainly created incredibly enjoyable games before with their Infamous series. They have also worked on open-world games ever since Sly 2, so this genre isn't alien to them in the slightest. What's most different is the tone of the game. You're no longer someone with superpowers or an extraordinarily acrobatic raccoon anymore. You're a samurai grounded in reality, facing real-world struggles based on true events in history. This is a dramatic shift than what they've made before. From a cartoon to a fantasy to a realistic period drama is reminiscent of Naughty Dog's transformation. Hopefully, Sucker Punch could transform with their quality as well. Are these high stakes for a developer? Absolutely, but Sucker Punch is ready to take that risk. For so long they've been confined to the tertiary franchises with Sly Cooper behind Jak and Daxter or Infamous behind Killzone. It's time for them to truly create the primary franchise, one nobody could ignore. Ghost of Tsushima could be that game and we are dying to see more at this E3.
As always, what are your thoughts? How excited are you for Ghost of Tsushima? Are you as curious as we are? Please share them in the comments below and follow us on Twitter to stay up to date on the latest gaming news and reviews.
News and feature writer for Sick Critic since 2017. Undergraduate studying English. Writes stories on: PlayStation news and analysis, general video game industry affairs, the film industry affairs, and the streaming wars.