After playing some God of War (no spoilers, promise), I've experienced something unusual in this game. It feels like I've developed an unbreakable attachment to it. So far, everything about it works so amazingly. From the excellent first boss (which people are already considering to be one of the best bosses in gaming), to the amazing world and character building, it's hard to believe this game came from the same studio which spawned the original God of War games. That is not to say the first four were average. Even God of War Ascension was good. They're incredible beat-em ups in their own way and people still love them, but their latest game evolved so far beyond them that you'd think a completely development team designed it. However, that's not the case, as director Cory Balrog has been developing games for Santa Monica Studio for 15 years and Shannon Studstill, head of SMS, worked on God of War since the second entry in 2007. SIE Santa Monica changed for the better.
Naughty Dog, meanwhile, has been making PlayStation games since 1996. Crash Bandicoot is a silly cartoony platformer aimed at children. The Last of Us Part II is making grown ass adults squirm. Guess which one is their newest project? Sure, the team altered quite a bit over the years, but the identity of the studio started as a talented platformer studio and turned into one of the industry's most cherished creative powerhouses. Sucker Punch has a very similar history. Their roots began with the platformer Sly Cooper, and today they're working on a mature, gritty, open-world samurai game. Guerrilla Games gained notoriety from their first-person shooter games with the Killzone franchise and today have been lauded for their excellent open-world RPG Horizon Zero Dawn. Media Molecule sparked imagination in the gaming community with LittleBigPlanet and now they're letting players create their own games with Dreams. Notice a trend, here?
Not only are these studios taking risks, but most of their risks have returned satisfactory results. The Last of Us won dozens of Game of the Year awards, Horizon won dozens of technical achievement awards, and God of War is the highest rated PS4 exclusive game thus far. The community is beginning to trust Sony's newest games because of their gradual improvements. They've consistently produced quality, (mainly) single-player focused games, which is becoming a rarity in the AAA market. New ideas are sprouting up from them, and a lot of them work incredibly well. Even their MLB developer, Sony San Diego Studios, delivers solid sports titles for baseball fans to enjoy, and each year their games get incrementally better. Traditionally, first-party studios are expected to offer the best games exclusively on their system so people buy that system. However, what differentiates Sony's first-party from the rest is how far they've grown.
How did they accomplish this positive trend over the past few years? There are several factors. One of them is experienced developers. Most of these studios are compiled of veteran game developers. A lot of them have worked on games for over a decade, so they've mastered their craft and feel confident enough to take new risks. Sony Bend Studio's latest game, Days Gone, is being directed by John Garvin (Garvin is the only writer for the game) and Jeff Ross, who have been working in the studio since the first Siphon Filter game. They are willing to take risks by developing a game of an alien genre to the studio: the open-world game. Due to Sony Bend's lengthy history, Sony trusts that they will deliver, and so does the gaming community.

Speaking of trends, Sony ended the habit of chasing popular genres after the seventh generation. They no longer commission studios to make a Halo killer or Smash Bros killer like they did with Killzone and PlayStation All-Stars Battle Royale. Instead, they encourage their studios to create the games they want to make. which is why we're seeing mostly single-player titles. As SIEA President Shawn Layden stated at PSX 2017, "That's what we do best." They don't want to make the latest Destiny-clone or Call of Duty clone. They've done that already and very few of their attempts have been successful. Sony recognizes their strengths (while ignoring their weaknesses) and capitalizes on it instead of following whatever trend makes the most money. Sony's studios make whatever they want. Sucker Punch is making an open-world samurai game just because they can. Sony Bend is working on an open-world post-apocalypse game because Sony gave them the opportunity. Artistic freedom is most important to Sony's first-party at the moment, and that should absolutely be commended.
Games aren't rushed anymore. When God of War was announced to launch "early 2018", Santa Monica decided to release it well past the first fiscal quarter. Days Gone was scheduled to release later this year, but SIE decided to let the game breathe by pushing the window next year. Days Gone was reportedly on schedule, too. There were no reports of developers asking for a delay. These games take time to cook and Sony realizes that. Days Gone would be reaching its sixth year in development this year, and it's slated for a 2019 release. God of War took five years to create, Horizon Zero Dawn took almost six years, Dreams will be hitting its sixth year in development this year, and Ghost of Tsushima is reaching its fourth. Even though some executives might not be too pleased with the lengthy development time, the outcome is often worth the wait. Their games are frequently polished to an exceptionally high level and push the hardware to its limits. In recent memory, journalists and gamers laud the immense amount of professionalism into these games. The polish is so good these days that the gaming community believes it gives Sony games a unique quality. That's kinda depressing once you think about how rare it is we get polished, relatively bug-free AAA games these days.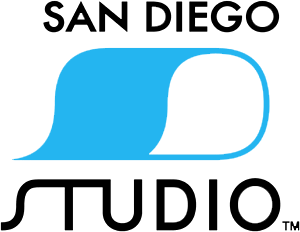 Finally, while many of Sony's games these days are open-world, there's no sign of money-suckling tactics. In fact, their DLC so far has been fantastic. Infamous: First Light was a marvelous addition to the story and gameplay. Bloodborne: The Old Hunters was a welcome expansion to an already sufficient game. Horizon Zero Dawn's Frozen Wilds DLC added an entire new section to an already meaty world. Uncharted: The Lost Legacy is considered to be one of the best Uncharted games; some go as far to say it's better than Uncharted 4! While God of War has no DLC planned the future, it's likely we'd see an expansion that builds up the sequel. Spider-Man's DLC will feature an additional campaign. Even the pre-order skins are acquirable in-game, a breath of fresh air for gamers. Polyphony Digital turned a lackluster Gran Turismo game to a much stronger entry in the franchise with a free content update every months. While Sony are by no means a perfect game company with refusal to adapt to cross-play, add backwards compatibility, or improve their lackluster ecosystem, their strengths easily overpower their shortcomings. They've built one of the strongest game development empires in the industry.
As we quickly approach E3 2018, all major companies have shared their plans for gaming's biggest event, with Sony traditionally being the last to give out details. We now received info on their plans for this year and revealed what their biggest games will be on their showcase: Hideo Kojima's Death Stranding, Sucker Punch's Ghost of Tsushima, Insomniac's Marvel's Spider-Man, and Naughty Dog's The Last of Us Part II. Fans have wondered if they wanted to temper expectations by giving so much away, but I think they just wanted to excite us. In what way is a gameplay reveal for three of the most anticipated games meant to downgrade an E3 press conference? Sure, there's no new game announcements, but it's a very solid lineup. That's also ignoring other games like Media Molecule's Dreams and PixelOpus's Concrete Genie, both of which are slated for 2018 release. The expectations of huge AAA game announcements for each E3 shows how much Sony have spoiled people. We'll have another 2016-style conference with multiple big surprises once the next wave hits. For now, we're finishing up this generation with the last several blockbuster games people have been begging to play.
At this point, it's difficult to ignore the PS4. Gamers feel confident that this winning streak will continue. In a gaming landscape with worsening business practices and wavering trust in gamers, it's excellent to see companies continue to offer the core of the industry: unadulterated gaming experiences. Games with no unnecessary DLC, intrusive microtransactions, tacked-on multiplayer, and average campaigns to emphasize the multiplayer. Games with quality gameplay, story, and no paywalls. Just great video games with original ideas. We need to support this and Sony's already getting the message with the high sales of Uncharted 4, Horizon Zero Dawn, and record-breaking sales of God of War and Ratchet and Clank. Sure, they haven't made as much money from these games as GTA V or Overwatch, but they're still raking in millions of dollars from these games and even more from console sales from people who want to play these games. You like that Shawn Layden quote of focusing on what they do best rather than play catch-up? Well, Layden's been recently promoted to focus on first-party games. Yeah, they know exactly what we want.
What do you think of this positive trend of Sony's first-party games? Do you think it's best for them to prioritize on exclusives or do you think they should step it up with issues like cross-play and their lackluster marketplace? Let us know in the comments below so we can discuss them in further detail!
News and feature writer for Sick Critic since 2017. Undergraduate studying English. Writes stories on: PlayStation news and analysis, general video game industry affairs, the film industry affairs, and the streaming wars.