Without a PSX 2018 at the end of the year, fans have been speculating what Sony will do for E3 2019. Sony's answer is: nothing! Yep, for the first time in the company's history, who has overwhelmed the annual event every year with their presence, will be withdrawing from the industry's biggest gathering, citing a lack of 'new' games to show. That's of course not to say they're cancelling any of their upcoming games for 2019 and beyond and that also does not mean we won't see anything from the rest of their first-party lineup. This does however confirm that what we know everything coming from SIE's studios for the PS4. Death Stranding, Days Gone, Dreams, MediEvil, The Last of Us Part II, Concrete Genie, and Ghost of Tsushima is the rest of the exclusive barrage on Sony's platform.
I can't say I'm disappointed reading from that list and many gamers would agree with that. Any unannounced game from WWS will most definitely release on PS5, and to reveal it at E3 would also prematurely reveal the next console. As a result of repeating the same ensemble of games revealed in 2016, Sony found it unnecessary to rent a massive space at the Los Angeles Convention Center that costed millions of dollars and have the community bash Sony for showing nothing fresh. In addition to fan backlash, Sony's first-party studios would need to invest most of their time preparing super-polished demos for an E3 presentation, which would worsen their problem of lacking original content when their games take longer to finish. While their decision is understandable, that doesn't mean fans can't still be disappointed. I constantly look forward to see what Sony has to offer at E3, regardless of how muddled their format is, I love what I see from their games.
Image source from bgr.com
Without the extravagant floor space swallowed up by Sony, where does that leave E3? Microsoft moved to their own theater next door, so their real estate is minimal. EA has their own event prior to E3 and could potentially pull out of E3 altogether. (Though it's not like gamers are looking forward to EA's conferences.) I suppose either Nintendo or Microsoft could fill the empty void Sony left. Maybe it could just be that, an empty floor space. We could talk about who will replace Sony as the big presenter for ages, but where does that leave Sony for 2019? Their 2019 lineup looks pretty populated already. With Days Gone, Dreams, Concrete Genie, MediEvil, and their annual MLB game, 2019 might not have the bombastic feel of 2018, but there's still stuff to play. We also have to consider Death Stranding, The Last of Us Part II, and Ghost of Tsushima still have potential of landing in 2019.
How will Sony present these games in 2019? Looking at their official statement, Sony does plan on having an event of some capacity to highlight their remaining lineup and perhaps new surprises. It may not be as large as E3, but Sony promises to communicate to fans through other means. A Direct-style livestream would be the most attractive option for them, considering they have a history of individual livestreams to promote a game on the verge of launching. PlayStation Blog could of course announce release dates for their smaller scale games such as Dreams and Concrete Genie. Their social media could give fans a heads-up on a special announcement concerning their larger games.
For instance, Sony could post a tweet saying "We're going to have a special update on The Last of Us on Thursday!" or whatever. Additionally, Sony loves releasing campaigns during sporting events and whatnot, so the Super Bowl could have a new trailer for Days Gone or something. Honestly, I wholeheartedly trust Sony to market to living hell out of their games without the need of E3. They've already done so with God of War and Spider-Man and both have sold exceptionally well, so I can definitely declare that their future AAA games will receive the same treatment.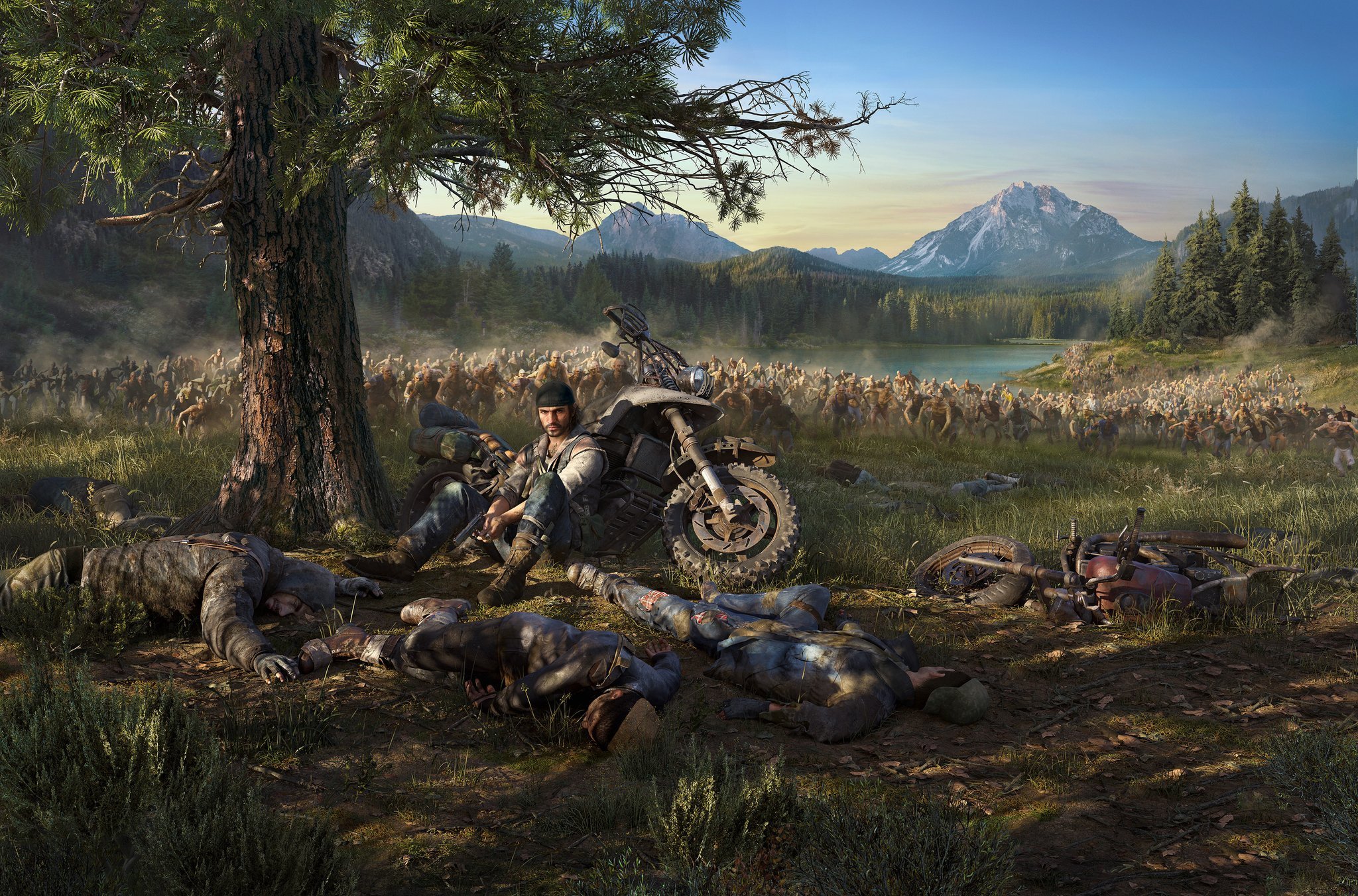 Say the Last of Us Part II comes out in September, Sony releases a badass trailer in August and pumps out crazy promotions everywhere. They paint sidewalks red and put fake decaying corpses in the streets. Plaster posters all over bustling city streets in London and New York. Users of Reddit and ResetERA when they're not banning each other are delighted and casual strangers will seem interested in the attractive marketing campaign. This formula of having a month of intense hype works quite well for their games, with Marvel's Spider-Man and God of War breaking records at launch. So we covered that Sony's doing well in marketing, so how can they make their grand return in a big event? Well, PSX 2019 is all but confirmed at this point for one simple reason: the PS5. Rumors and insider info points directly at a late 2019 tease of next-gen and it makes too much sense not to happen.
Look back to what Sony's new CEO said about PlayStation's future. By 2020, the brand will crouch down and leap to somewhere it hasn't been before. While the last part sounds like  marketing bullshit, 2019 would appear to be their off-year in terms of public events. They blew their load a couple years back and they underestimated the development time. E3 2019 would have been 2018 again which was 2017 again which was 2016 again. If Sony wasn't a huge ass company, they couldn't afford missing E3 because they haven't reached the entire core gaming market. Thankfully for them, they have everyone's attention and won't need E3 to prove their worth. Most of the market has their console and are pleased with what they have and are getting in the future. If their 'big return' underwhelms audiences, then their future would darken very quickly. However, that scenario isn't too likely.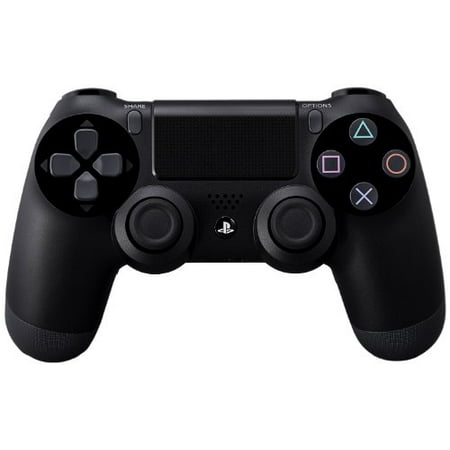 So much has been bubbling behind the scenes. The PS5's controller has very interesting patents and appears to be an enhanced PS4 controller if the patents are truthful. Their first-party studios are undergoing massive expansion, with San Diego, Santa Monica, Sony Bend, Naughty Dog, Guerrilla Games, and even Media Molecule entering hiring sprees. Not only that, but third-party partnerships and studio establishments are reportedly happening in preparation for next-gen. Square Enix could be working on a PS5 exclusive considering their LinkedIn profile only mentioned that platform and not the next Xbox. Of course, we can discuss the strange absence of Microsoft's next gen machine at a later date. Some people claimed the new studio establishment rumors could be a spin-off of Naughty Dog and the studio could work in conjunction with Sony San Diego, which is also reportedly working on an Uncharted game. The rumor mill becomes more disorienting with stories and hints that Amy Hennig is directing the rumored Uncharted game after leaving EA, or that Miyazaki is working on Bloodborne 2 for PS5.
Whatever's happening at Sony, their decision to skip out on E3 to do their own thing would give any gaming nerd goosebumps. It means Sony's confident enough that their next big conference is too much to share when dozens of other companies share the show floor, or their next E3 is gonna be monumentally huge after a year of silence. I think it's a little bit of the former and latter. Then again, Jason Schreier mentioned that Sony dislikes investing in E3, which stokes a discussion regarding the legitimacy of the event itself. For 2019, I'm going to trust the Reddit leaker that revealed Sony leaving E3 2019 who said they're only going to do PSX, but it will be focused on the PS5. They'll of course reveal a teaser like they did with the PS4. Since they'll (probably) announce the PS5 late 2019, it's safe to say the console isn't too far into 2020, right?
If we follow that scenario, there's a possibility PSX would focus more on the hardware than the software, with E3 2020 focusing solely on the launch lineup from Sony's excellent first-party studios. What would those games be? I'll leave that for another article. However, we obviously don't know about Sony's 2019 plans, but we do know the more mysterious Sony acts, the bigger their plans are. Another final thing to note is Sony's response to the reveal of their departure from E3 next year. It was only a spokesperson's statement to a select few journalists and not a public press release on PlayStation Blog. I bring this up because it seems that they are going to do a good-news-bad-news post. I expect Shawn Layden to come on the podcast and awkwardly say they have a 'big update' to share concerning PlayStation's future or some other marketing jargon they come up with. I dunno, I just found their initial reaction to be pretty telling.
Ultimately, Sony pulling out of E3 is a historic decision. They've been a mainstay since the very beginning and have entertained gamers of the time, even when their conferences sucked. They've undoubtedly left a massive impact on the industry with their E3 presentations alone, so we'll have to wonder how Sony could fare without E3. Honestly, given how successful the PlayStation brand has been this generation, I don't think missing an E3 is really going to hurt their image if they make themselves visible to the public. It's pretty remarkable to say that, but we underestimate how massive this company is. They can release a 30-second commercial for the year and still make buckets of money from brand name alone. Obviously, that's hyperbolic, but they can definitely survive a crazy move like this as long as the landing is worth it.
What do you think about Sony leaving E3 2019? Were you shocked in disbelief and are outraged of Sony doing such a thing? Or did you understand and respect their decision and look forward to what they have up their sleeves next? Please let us know in the comments below and have a wonderful Thanksgiving!
News and feature writer for Sick Critic since 2017. Undergraduate studying English. Writes stories on: PlayStation news and analysis, general video game industry affairs, the film industry affairs, and the streaming wars.