We've reported on Sony expanding their first-party support multiple times, with our PlayStation 2018 review and our initial coverage of Sony's corporate restructuring. Now it looks like Sony Interactive Entertainment is making moves just by glancing at their "Careers" page in the official PlayStation website. Under game development, there are 30 applications for Sony Santa Monica, which has undergone a massive hiring spree after the launch of God of War. It's also worth noting the bulk of the God of War team is apparently still working in Santa Monica, so this is significantly expanding the team of 200 people. That's not all the activity happening at Sony, as two other developers are experiencing expansion.
As you may have heard, Guerrilla Games recently moved to a new office that houses a twice-as-large staff than the Horizon: Zero Dawn team and, as expected, Guerrilla is also hiring like mad. Lots of developers from Ubisoft have joined Guerrilla, their portfolio ranges from Watch_Dogs 2 to Rainbow Six: Siege. An animator from Watch_Dogs 2 is working on an unnamed open-world game (gee, I wonder what that could be) and a developer from R6S is working on a game with an emphasis on multi-player. The latter game in question is assumed to be a first-person shooter as they hired talent who have experience in that genre for that project. Both projects are still operating on Guerrilla's own Decima engine, so it's likely that that engine would carry over to Sony's next PlayStation.
We'll get into more about Guerrilla in a second, but first, there's interesting activity happening in San Diego. San Diego Studio is primarily known for their MLB The Show series, however, Sony might be changing that. In the Greater San Diego area, Sony's looking for developers who are willing to work on a "3rd-person action-adventure game" designed with the promise of delivering the "next chapter in cinematic storytelling". Yup, that sounds very specific from Sony. Joking aside, what makes this interesting is the three things: the collaborating teams, the philosophy, and the location. This project is being worked on in conjunction with Sony's Visual Arts Service Group, who helped with most of Sony's major titles, and an unnamed Sony studio.
Fans have speculated that this studio is Naughty Dog, but they're located in Santa Monica, not San Diego. Could it be San Diego Studio? Perhaps, but why is this development team separate from San Diego Studio? The ambiguity of the collaborating team and the fact that the official San Diego Studio page lists no such openings implies that this is a brand-new studio. Some Naughty Dog alumni have been hired by this unnamed team, so that's potentially evidence that Naughty Dog is helping with development. However, they would be locked in on finishing The Last of Us Part II, right? Ultimately, what this team is working with and if this team is establishing a new studio under Sony's first-party is primarily speculation and theories on the part of the gaming community.
One thing that's fascinating to me about this studio is the philosophy behind this unannounced project. For the Senior Gameplay Animator opening, the listing reads emphasize the scope of this project: "This high visibility project is being developed in collaboration with a major Sony development studio. Though currently unannounced, we have a clear vision and plan to release. The new game development team will leverage our existing expertise and premier talent, guaranteeing a high visual quality bar for the title." Sony wants this project to be of the utmost quality. This is such a huge project that utilizes both veteran and newcomer talent of the publisher. The fact they have a plan for release and emphasize on visual fidelity might indicate this is a PlayStation 5 launch title. However, that's just speculation on my part.
So, to summarize, there's a huge expansion happening over at Santa Monica Studio, Guerrilla Games is doubling in size and working on two projects (one an open-world title, the other a multi-player game that might be an FPS), and a new team that's working on an unannounced AAA game that aspires to showcase the best of the best from Sony. These three developments are likely just scratching the surface, but what we're seeing right now is pretty big. Guerrilla is becoming two-team, Santa Monica appears to be shifting towards a multi-team studio, and Sony appears to be answering to Microsoft's The Initiative team. If everything works in Sony's favor, the output from Santa Monica and Guerrilla Games would double and a new major AAA studio would emerge just in time for next-gen.
Now, Sony has a lot more developers than just those three, so who else could receive extensions? I think it's logical to think Naughty Dog will be multiplied after The Last of Us Part II since that's Sony's biggest studio. If Ghost of Tsushima and Days Gone end up blockbuster hits, Sucker Punch and Bend Studio would both get bolstered. In fact, Bend Studio is hiring for a new IP and it's not called Days Gone. However, that project is possibly very far out as Days Gone has yet to launch. Polyphony Digital is starting to outsource their work and opened a third office to speed up development and I imagine PixelOpus is much larger with Concrete Genie being a more ambitious project than Entwined (Remember that game?). However, PixelOpus hasn't quite defined itself as a respectable team like Santa Monica just yet. Hopefully, Team Asobi can work on Astro Bot Rescue Mission 2 as that game is a goddamn masterpiece.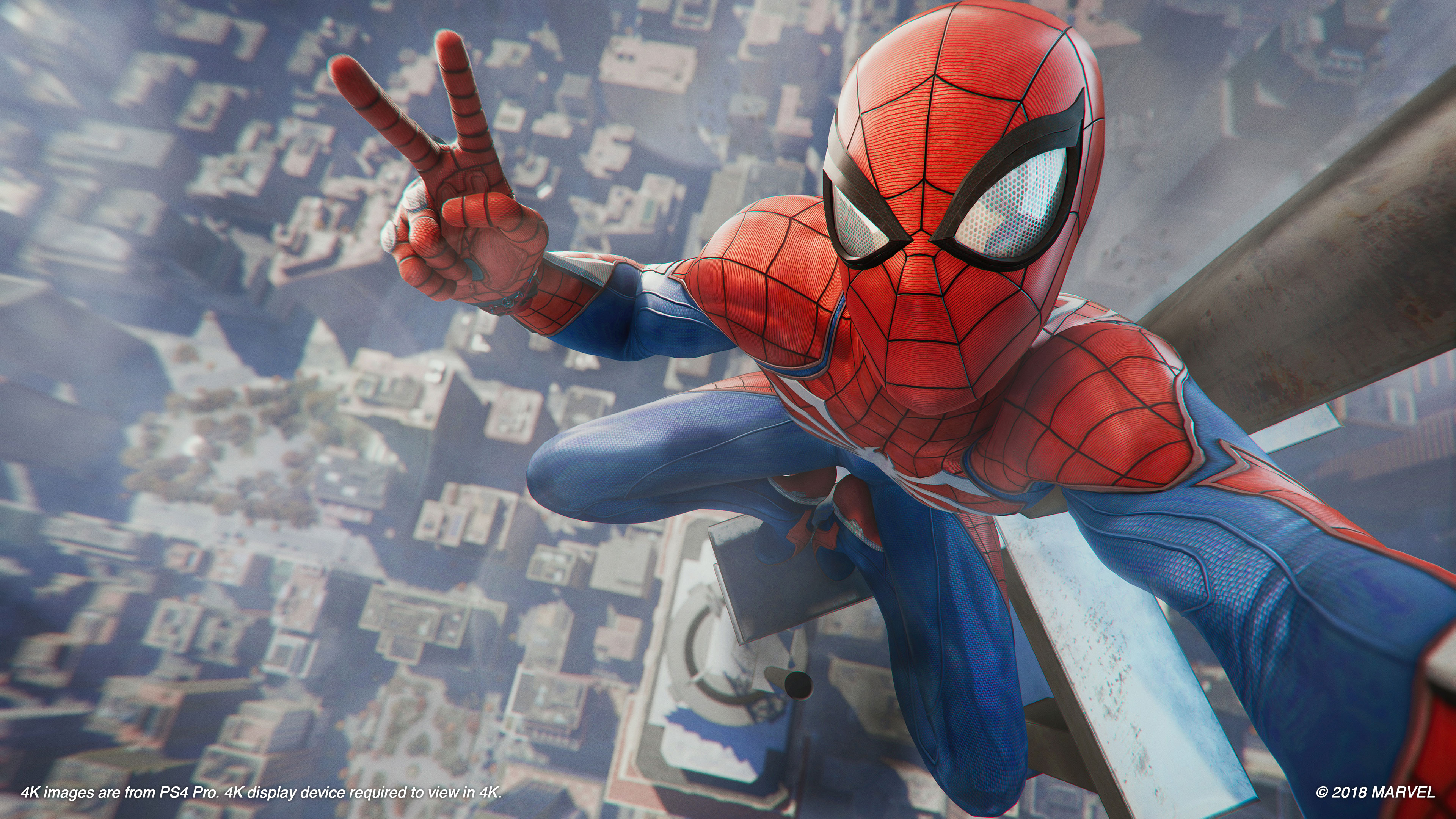 Ultimately, what we know of right now appears to be just the beginning of Sony's first-party enhancement. They could inflate their most successful studios only or double or triple down on all of their studios and possibly acquire some studios. Insomniac? Quantic Dream? Bluepoint? Who knows? With the VP of Marketing in PlayStation UK claiming players demand great single-player games and Sony refusing to allow the World War Z dev to implement a multi-player mode in Days Gone, it's pretty clear that Sony's strategy strongly favors single-player games and opposes games-as-a-service type games. It makes sense, too, as their latest single-player games have become the fastest selling games they've ever published, with God of War and Spider-Man.
An increasingly more common criticism with Sony's first-party output is that the quantity can be rather shallow, despite quality significantly increasing after each release. With the PS5 seemingly around the corner and Microsoft entering the first-party surge in over half a dozen studio acquisitions, Sony wouldn't be wise to rest on their laurels as the PS4 continues to sell exceptionally well. They need to build a stronger first-party stronghold and the latest developments we're seeing at the very beginning of 2019 looks pretty damn promising to me. This is a calm-before-the-storm situation and many people believe that storm will arrive by the end of 2019. All we can do in the meantime is wait and enjoy the games arriving beforehand such as Days Gone and Dreams.
What do you think about the recent surge in hirings from Sony? Could this be enough to prepare for Microsoft's newly-expanded first-party during the next-generation? Are you hyped to see whatever this conspicuous AAA game from San Diego could be? Please let us know in the comments below and stay tuned for more news and analysis pieces like this one from Sick Critic!
News and feature writer for Sick Critic since 2017. Undergraduate studying English. Writes stories on: PlayStation news and analysis, general video game industry affairs, the film industry affairs, and the streaming wars.