Launched in November 2013, the PlayStation 4 consistently hit milestone after milestone since the day it hit store shelves. Today, Sony announced perhaps the most impressive milestone of them all: the PS4 officially hit 100 million units shipped, which would inevitably result in more sales in a few weeks after recording. What makes this achievement more remarkable is that it also made the PS4 the fastest console to achieve that milestone, beating both the PS2 and Nintendo Wii. Sony lowered their 2020 hardware sales forecast to 15 million in regards to the incoming next-generation console.
Despite that drop, the PS4 would still surpass both the Wii and PS1 sales in that timeframe, ultimately placing it as the second highest-selling home console ever, trailing only the PS2. Additionally, high-profile exclusives such as Death Stranding, Ghost of Tsushima, and The Last of Us: Part II have not yet  released, which could boost hardware sales for the PS4 even more. Speaking of software releases, for the first time in this generation digital software revenue eclipsed physical revenue, accounting for 53% revenue share. As a result of their gaming division making the most money this quarter, Sony intends on focusing on profitability for PlayStation Network and doubling down on their subscription services such as PlayStation Plus.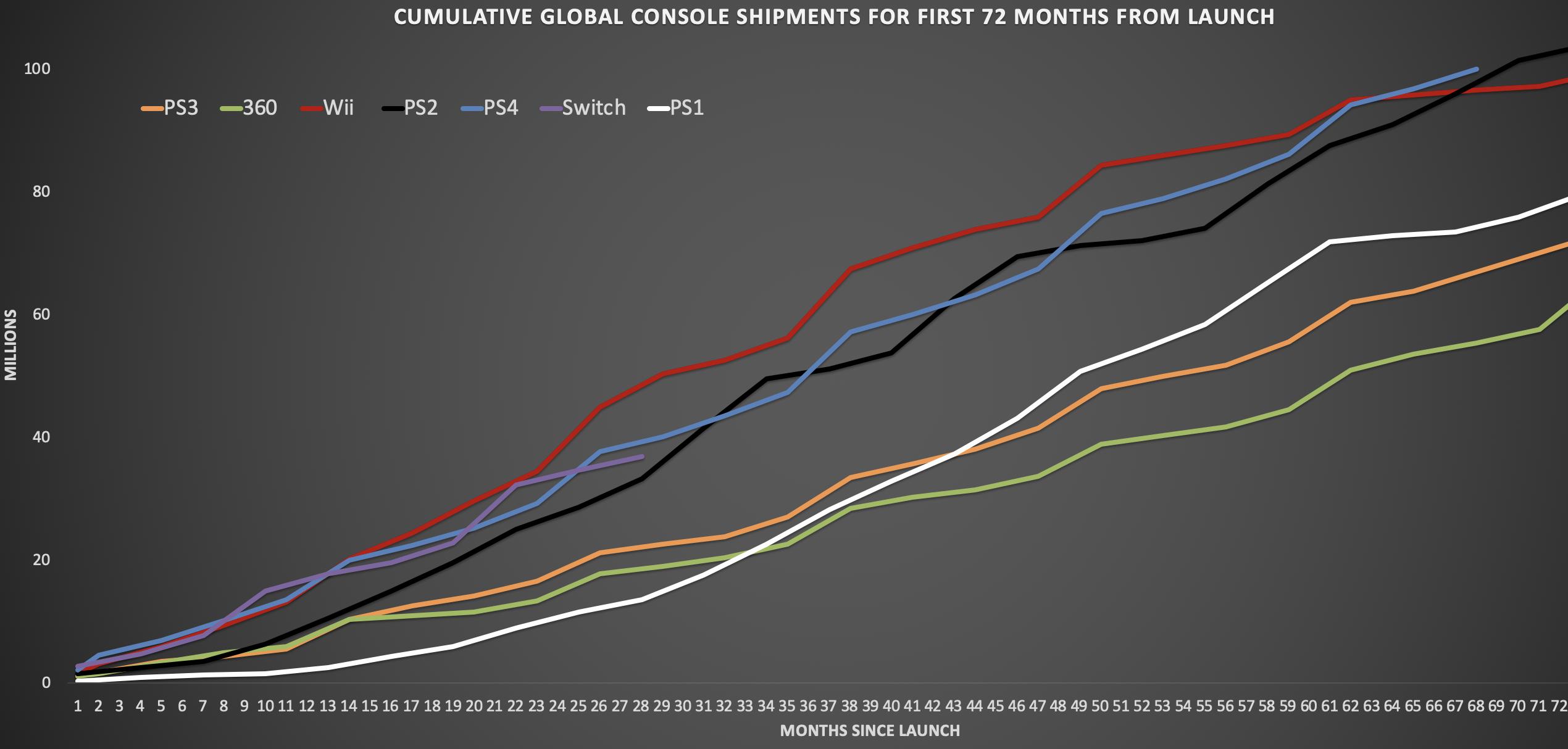 While the current gen will continue to rake in profits, Sony will also deeply invest in next-gen, ensuring that the PS5 has a great launch in addition to expanding the current user base for the PS4. Due to the successful first FY 2019 quarter, Sony believes they are on the right track. Given that Sony started their presentation highlighting every aspect of their gaming division, it is obvious that Sony recognizes they are a gaming company first and everything else rests on the wayside. Coasting on the profits of the PS4 and its games appears to work swimmingly for the company. Therefore, we can easily expect the PS5 to continue the success of previous generations.
What do you think of this milestone? Does it surprise you that a nearly six-year-old console persistently sells millions each quarter, or did you expect the PS4 to do exactly that? Please let us know in the comment section below and stay tuned for more news from Sick Critic!
News and feature writer for Sick Critic since 2017. Undergraduate studying English. Writes stories on: PlayStation news and analysis, general video game industry affairs, the film industry affairs, and the streaming wars.