Cyberpunk 2077 has been making the rounds across various pockets of the gaming community lately. From one of those pockets, intriguing, albeit somewhat controversial details emerged concerning the player's perspective within the upcoming RPG. CD Projekt Red has disclosed that Cyberpunk 2077 will primarily unfold through a first-person perspective, including the vast majority of cutscenes, even in-game sex scenes. This information originated from a German fansite dedicated to Cyberpunk 2077 via an interview with CDPR developer Miles Tost, a senior level designer. "Another difference between Witcher and Cyberpunk is that due to The Witcher 3 being [a third-person perspective] game […] Since in [Cyberpunk the] character enters through the door at the same time as the camera, [the players] don't have to worry about that anymore." described Tost.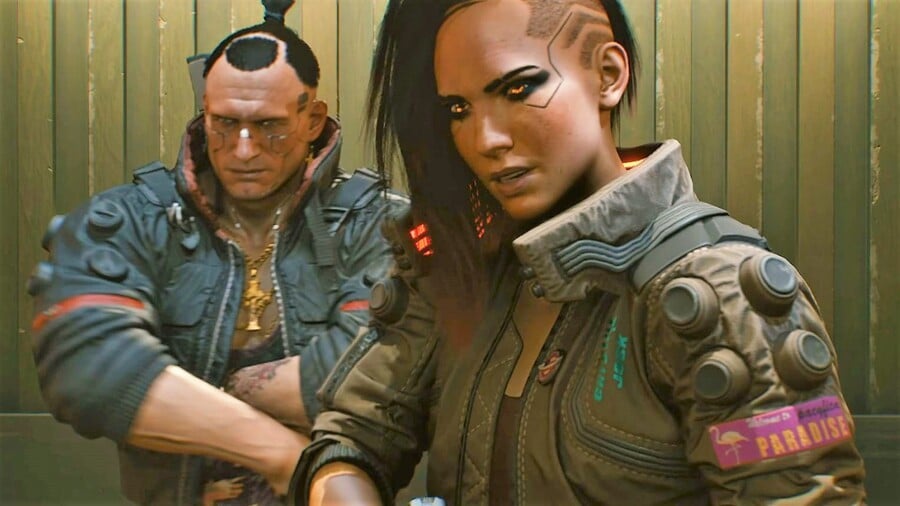 The fansite directly asked the official Cyberpunk 2077 account for confirmation, to which it answered: "In Cyberpunk 2077, immersion is very important to us, so yes, cutscenes are [first-person]". The extent to which Cyberpunk commits to a first-person viewpoint surprised many fans. Some lament the decision as they would rather see their character interact with NPCs during cutscenes, whereas others are more open to the notion of an exclusively first-person open-world game from CDPR. Of course, the game is still several months away from releasing, so CDPR could theoretically dial back the unorthodox approach to storytelling.
On one hand, exclusively first-person games have existed before with the likes of Far Cry, Bioshock, or even Rockstar's newest games. However, it would be curious to witness what first-person sex would look like considering CD Projekt Red has to avoid the restricted age rating from institutions such as the ESRB or PEGI. Even so, it begs the question of how many countries would outright ban Cyberpunk 2077 for merely presenting explicit actions from a first-person perspective.
What do you think of the move from CDPR to make practically everything first-person? Does it bother you to have your character mostly invisible to you, especially considering the complex customization system the game provides? Or do you not care and just want to play the game regardless? Let's talk about it in the comments below and stay tuned for more Sick Critic news and updates!
News and feature writer for Sick Critic since 2017. Undergraduate studying English. Writes stories on: PlayStation news and analysis, general video game industry affairs, the film industry affairs, and the streaming wars.